PATROL DIVISION
The Robertson County Sheriff's Office Patrol Division answers an average of over 24,000 calls for service each year. These officers patrol the 476 square miles of Robertson County and also receive and serve an average of over 12,000 warrants and civil papers each year.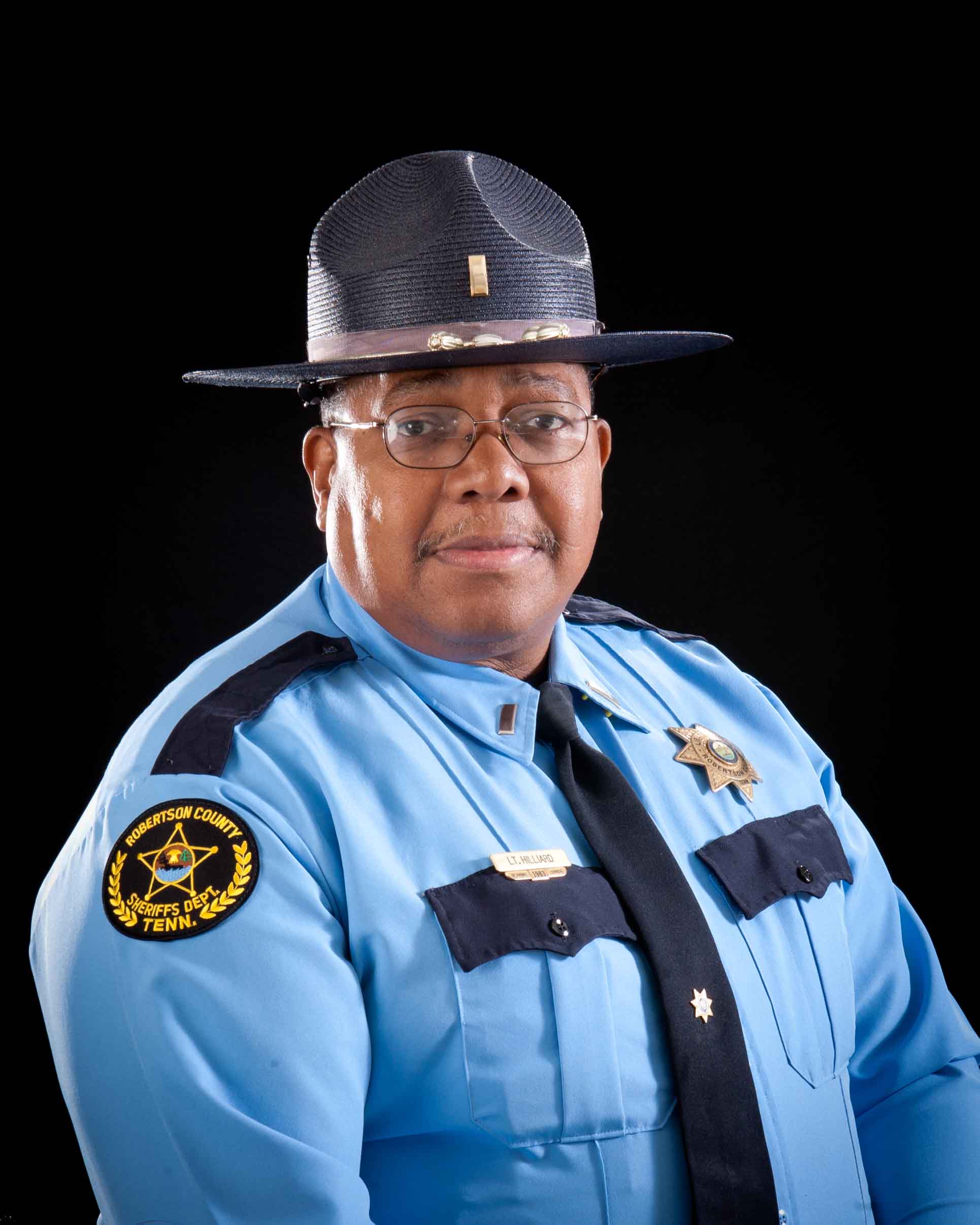 Lieutenant Charles Hilliard
Patrol Division Commander
In his 20 year career in law enforcement, Hilliard has received extensive training in several specialized areas. Some schools he has attended include homicide investigation, drug enforcement & interdiction, advanced criminal investigation, domestic violence, civil liability, and Stinger spike system Instructor/certification.
Hilliard has also worked with the 19th Judicial Drug Task Force on many under-cover drug sting operations in Robertson and Montgomery counties and was awarded an Honorary Membership Certificate in June 1990. He has also attended seminars in organized crime & gangs, child abuse, and crime scene investigation. He served as treasurer of FOP Lodge #29 and was elected President of the lodge in 1990.
Shift Commander
1st Shift A Squad
Shift Commander
2nd Shift A Squad








Sergeant Tom Ryan

Sergeant Meacham Orr





Corporal Donnie Brake







Corporal Rodney Porter

Deputy Jason Hester
Deputy

Chad Clinard

Deputy Bart Posey
Deputy

Clay Frey

Deputy Kevin Smith
Deputy Larry Phillips
Shift Commander
1st Shift B Squad
Shift Commander
2nd Shift B Squad




| | |
| --- | --- |
| Sergeant Randy Henderson | Sergeant Wayne Schoenheit |
Corporal James Kendrick

Corporal Roger Gott

Deputy

David Spivey

Deputy Steve Tomarchio
| | |
| --- | --- |
| Deputy Eric Elliott | Deputy Jonathan Hayes |
| Deputy Marty Groves | Deputy Jeremiah Adams |
Sheriff Bill Holt | Chief Deputy Michael Van Dyke
Capt. P R West | Capt. Don Bennett | Capt. Tony Crawford
Patrol Division | Criminal Investigation Division | County Detention Facility
Narcotics Unit | Emergency Response Team | Drug Interdiction Unit
Administrative Staff | Warrants Division | School Resource Division
Inmate Transportation Division | Court Security Division K-9 Unit

Robertson County Government is an Equal Opportunity Employer and a Drug-Free Workplace
This page was last updated on 08/13/2011
Robertson County Sheriff's Office