UNSOLVED CRIMES
Morgan Violi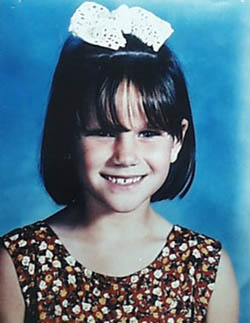 ABDUCTION AND MURDER OF MORGAN VIOLI

At about 12:36pm on July 24th, 1996, 7 year old Morgan Violi was abducted from the parking lot at Colony Apartments in Bowling Green, Kentucky. The abduction occurred almost directly in front of her family's apartment. The suspect was driving a maroon colored 1978 Chevy Van that was believed to have been stolen out of Dayton, Ohio on July 23rd, 1996.
A second vehicle, a 1979 or older white Ford Van with a slatted trailer-door type window on the side was seen parked by the old barn on North Swift Road at Webster Road in Robertson County on July 25th, 1996. This vehicle was at this location for about 4 hours. This location is about 100 feet from where the remains of Morgan Violi were found on October 20th, 1996.
The suspect was described as being a white male with collar length sandy brown hair. He appeared to be in his twenties at the time. He had a slender build but with defined muscles. At that time he had a mustache and some beard. He did have one outstanding feature that was noticed by all witnesses - he had a sharp, distinct nose.

Suspect Composite Sketch


Sketch of slatted trailer-type window on the
side of the suspect van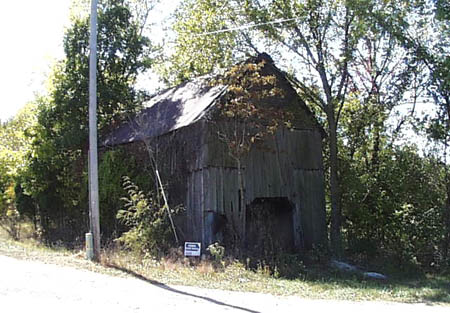 Barn on North Swift Road near Webster Road
If anyone feels that they may have any information about this case, please call Detective Don Bennett at (615) 384-7971 or call the FBI in Bowling Green at (270) 781-4734, or the Bowling Green Police Department at (270) 393-4244.